Four months into 2019 and I'm finally making a top 5 list?
That's right! I hope you readers are ready for the most considered and well thought out top 5 list you have ever seen! (of anime)
5. Mahou Shoujo Site
You know how cool it is these days to say that Madoka Magica is bad because it's "edgy" and "pandering" because girls suffer in it? Well, nothing will make you seem cooler than saying that you had ambivalent feelings about Mahou Shoujo Site! There's bullying, and suicide, and every character that isn't one of the protagonists ends up being a psycho rapist-

Truly phenomenal character writing.
Like another anime on this list, it has earned its place by having a first episode that is emotionally distressing because of gross sexual content, followed by eleven episodes of mediocrity! Though this one actually has some interesting artistic choices, like having Youtube star Kizuna AI do the voice of a supporting character, and adapt the horrific faces that made the manga memorable in the first place…
So this is clearly the far inferior anime of the two!
But with that being said, how about some trans representation?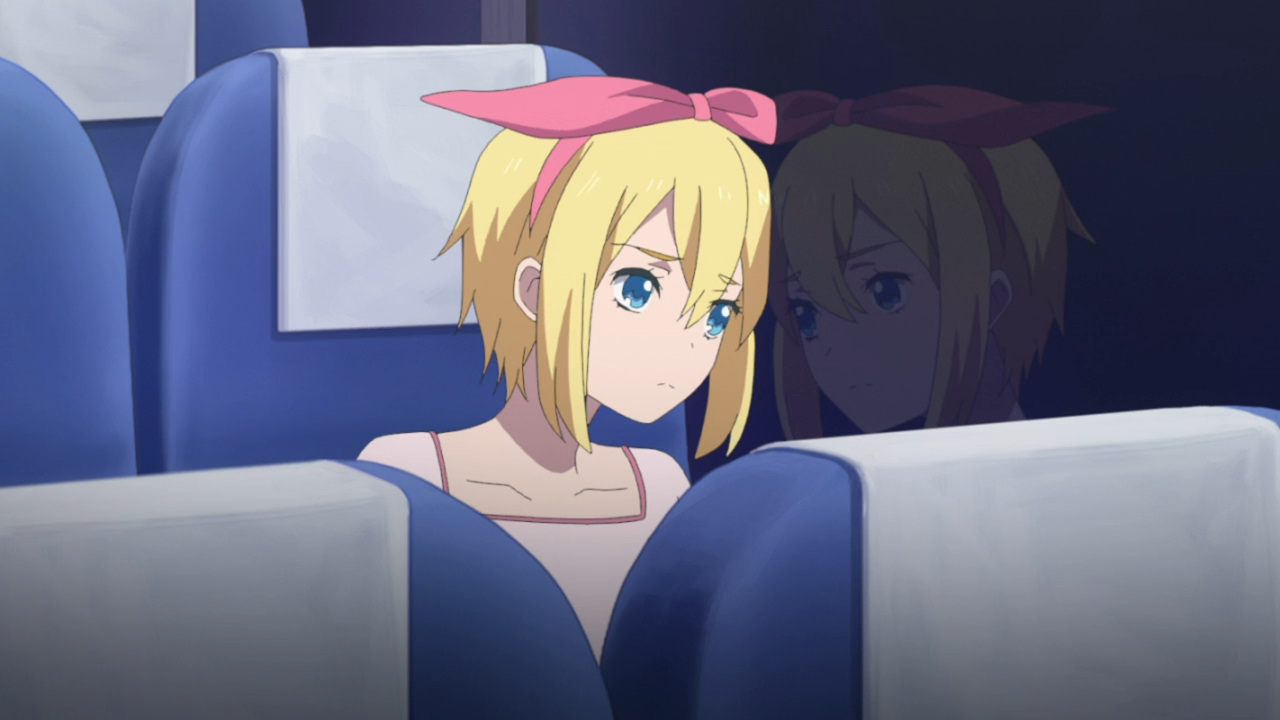 Trans *clap* girls *clap* are *clap* magical *clap* girls!
And representation makes a story great!
4. Tokyo Ghoul:re
The opening animation of the second cour of the TG:re anime contrasts the first opening of the original Tokyo Ghoul anime.
Obvious AOTY potential, save for the limited animation, freight train plot progression, revolving door of undeveloped characters, even worse animation and constantly off-model (to the point of being almost unrecognizable) character designs in the second cour.
For these rather trivial reasons, I have placed it lower on the list so that I could insert my obligatory reminder that the "manga is better."
However, don't let my criticism distract you from a rather half-baked shounen, "savior archetype solves all the injustices in the world by being the chosen one" kind of narrative. At least it distracts you in the first season by pretending to care about themes of oppression and racism, so you can still pretend it's a very smart piece of media!
3. Fate/Extra: Last Encore
You've heard of the ultra-popular Fate/ franchise, right? Well, sometime after the original Fate/Stay Night visual novel was released, the creators decided to use their smash hit to create a rather simple video game. Fate/Extra was released in 2010, before the Ufotable adaptation of Fate/Zero began the dominant reign of Fate/ in the following year. Perhaps it was because of this timing that the game was rather unserious at times.
It was a video game inside of a video game, which also happened to be a battle royale. And like the worst battle royales, there were many bosses who felt like "filler", some which even seemed to contradict the rules of the world for the sake of intertextual fanservice! And maybe that's why Fate/Extra's anime adaptation was such a shit show!
Do I mean that it was an awful trainwreck?
Well. The ending theme is by Sayuri, and there were some moments where you could just turn off your brain and stare at the pretty Studio Shaft pictures– so it's really hard to say that I honestly hate it! The narrative also tries to tackle heavy existential themes and make the most out of translating a protagonist who was designed to be a self-insert game character…
Oh wait, I'm supposed to be joking here. Uh…
Nero is worst girl, so I can't rate it any higher on this list! Tamamo or Nameless would have been the way better options!
Nero = riot!
I rest my case!
2: Goblin Slayer
Ah, don't you just love mediocrities that attract a lot of attention by becoming the rally cry for people trying to shove the "SJWs" from the anime community? I sure don't!


The best thing in this series was the lizard guy who wanted cheese. Cause, ya know, endearing character traits are better than character arcs.
(crap, I watched 10 episodes of this anime and I can't even joke about liking anything else! I can't even make jokes about how bad this one was!)
1. Violet Evergarden
You hate anime, don't you? Despite really liking animation and the "foreign" feel that subtitled anime gives you, you really feel that anime is inferior because it doesn't mimic more respectable mediums like Hollywood movies. So here you go, an anime made just for you!


See, I always liked to assert that medium was an essential part of storytelling. The problem with adapting Fate/Extra was that its protagonist was made explicitly to only work within the context of a video game. But ya know… I was obviously very wrong, because Violet Evergarden is sooooo pretty looking. (if you like oversaturated colors)
I mean, the narrative of Violet Evergarden is basically a less complex version of 2016's Trickster anime (with less yaoi)… but at least the visuals are so painstakingly poured over that you can interpret the entire 13 episode narrative arc of Violet from a single episode.  It has a level of detail that brings out all the subtleties of– a really obvious, plain to see emotion. Now before you call it melodramatic, or needlessly overproduced…
I would like to point out that some of the standalone storylines really benefited from the tedium of detail! There is more heartfelt effort put into a single episode of this anime's animation and direction than a few 12-13 episode cours! It totally succeeded at the vision it tried to convey, no matter how self-defeating I feel that vision may be! And though the presence of complex machine limbs in an early 20th century style world still seems totally out of place…
Violet Evergarden is the best anime of the year!
…
Alright, everyone bought into all that?
Good! Now I have a midterm to finish before 11:00 AM tomorrow, and now I have the opening theme of TRICKSTER stuck in my head. Like, just great! One of these days, I'll get over my headache and finally get back to posting serious! I owe y'all a serious top anime of 2018 list, after all. (and I also owe WhoamI a collab!)
It's a really simple, but also really complicated story. Complicated in the sense that I can't really tell anyone about it, but simple in the way that everything resolves itself if I ever end up explaining myself honestly. I've sort of made a knot out of myself…
But for now, Happy April Fool's Day!